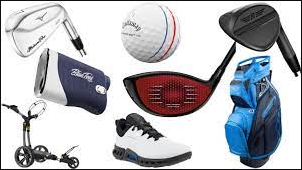 NIMAGA is starting a Buy, Sell and Trade items for it's NIMAGA Members.

If you don't want to receive the Buy, Sell and Trade emails, you can asked to be removed or added at anytime by sending your request to 4sale@nimaga.org.

NIMAGA has an active member roster of 153 and we all are golf nuts and constantly buy and sell different golf related items.

So with that in mind, why not start by seeing if one of your fellow members is interested in something you trying to Buy or Sell before paying the fees with eBay or Craigslist or Facebook Market Place. The item could also be something that you just want to give away as you cleaning up your garage, or some old clubs that you have laying around, etc.

All items will be reviewed before sending out to the membership by a NIMAGA Board member.

So if you have an item to Buy, Sell or Trade, please email it to 4sale@nimaga.org and include the following:
Your Name
Your Cell# (for quick text and questions)
Item Description
Item Pictures
Asking Price (Optional as you can negotiate with whomever is interested on your own)
To be removed from the Buy, Sell and Trade Emails just send an email to
4sale@nimaga.org
with your request in the message.